OCTOBER 2O2O
FIELD NOTES
READING CLUB
---
OCTOBER 17, 2020 12:00PM MST

Looking at cities through diverse lived experiences from Canada, Ghana, the USA, and Iran, we begin to collectively bring fragmented narratives, spaces, and demographics together to help shape a more inclusive urban identity. Whose city is it when only some people have the privilege of unapologetically occupying and belonging to a space?
︎︎︎ REGISTER HERE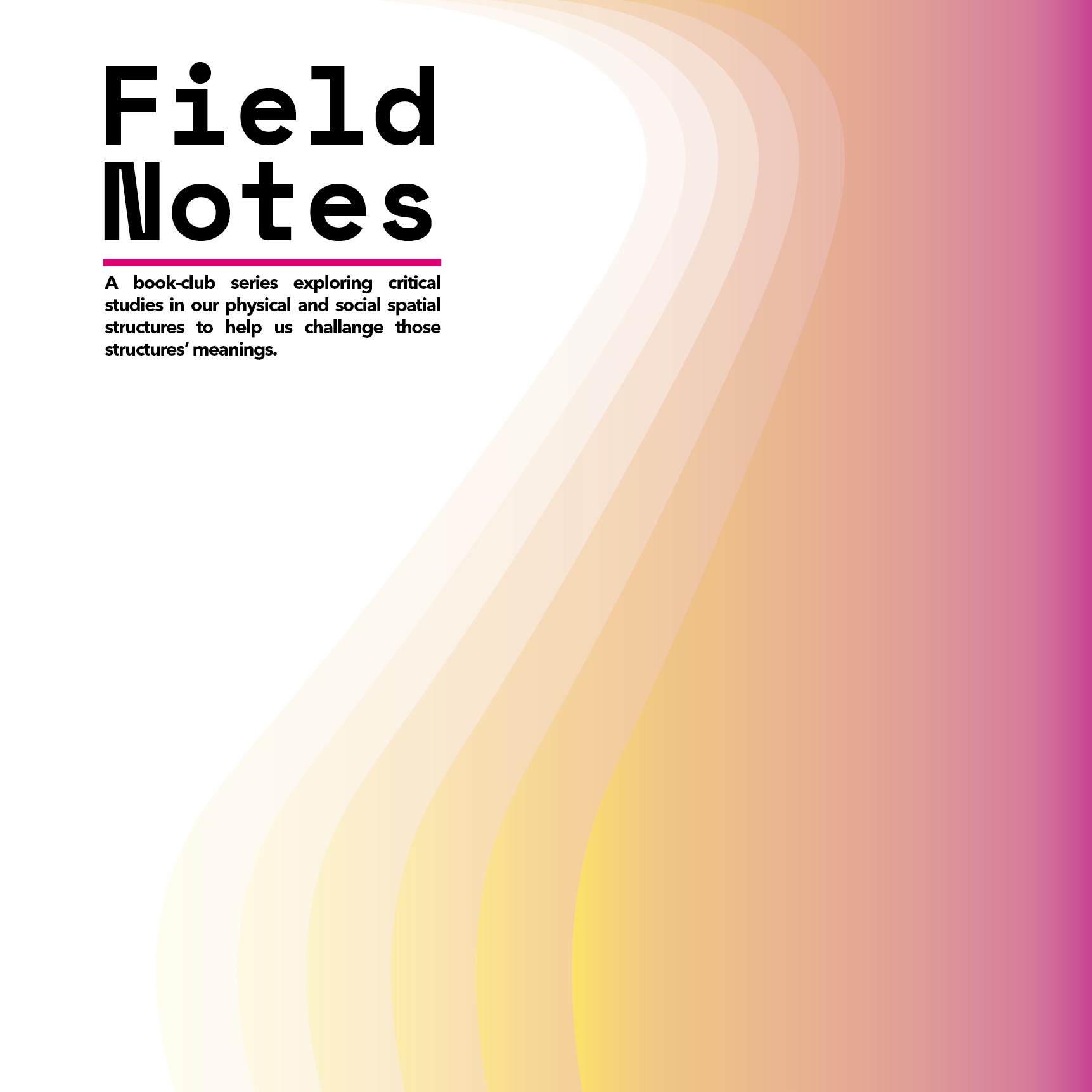 FIELD THEORIES: PANEL EVENT
---
OCTOBER 22, 2020 12:00PM-1:30PM MST
Featuring a selection of speakers in architecture, planning, geography & economics discussing gentrification, housing, and neighbourhood change.

Join us as we unpack interdisciplinary perspectives on housing, gentrification, and neighbourhood change.

Whose City: Interdisciplinary Perspectives on Housing, Gentrification, and Neighbourhood Change brings an international panel featuring designers and academics from Calgary, London, and Hong Kong. Speakers will present on their respective work addressing the housing crisis, planning issues, and community empowerment in Calgary (Hayden Patullo – Intern Architect – Studio North); Portugal, and London (Tara McLaughlin – Architect - London, Ontario), and Hong Kong (Ray Yeung – Ph.D. candidate – University of Calgary).

︎︎︎REGISTER HERE
NOVEMBER 2O2O
Stay tuned for updates!
DECEMBER 2O2O
Stay tuned for updates!